Host:

Lions Club of Waterford

Location:

Ten Club Park
Downtown Waterford

Date:

August 14, 2022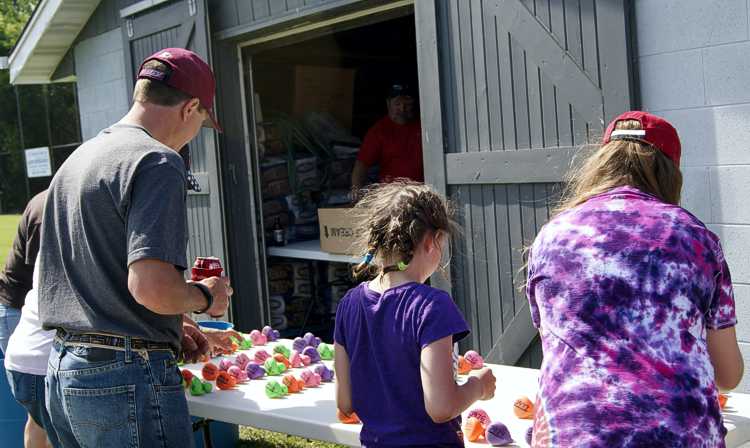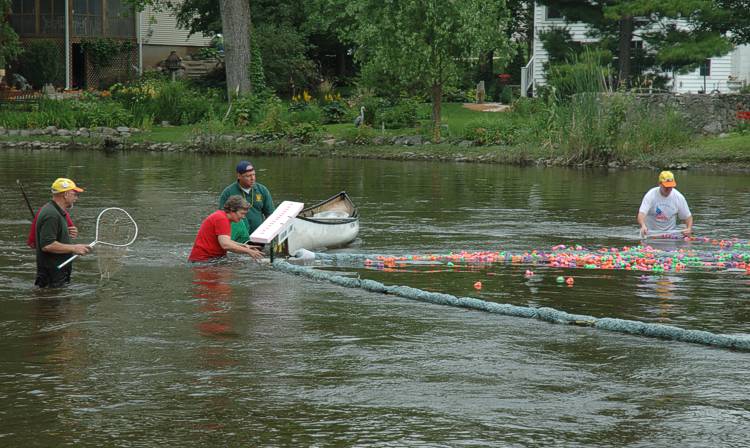 Duck Race
It is estimated that the first Duck Race was held in Waterford in the late 80's. Traditionally, the floating ducks were raced southbound near the bridge following the July 4th Parade.
This year the race will be held near the close of Fun Fest - August 14th at 2:30pm. You do not have to be present to win one of 13 cash prizes. The hand-made buttons are your raffle ticket. Each button has a number matching the numbers on the bottom of the ducks. Those with numbers on their buttons matching first ducks to hit the trap are awarded the prize money totaling $2,100
After the prize money is paid, the additional proceeds are used to pay for the July 4th Parade. Any remaining funds are donated to our local Food Pantries.
Duck Buttons can be purchased on-line below, from a Lions Club Member, at River City Lanes, Bon Voyage Travel Experts or at Patriot Financial.
2021 Winners
$500 - Helping Hands Food Pantry
$300 - D. Kramer
$300 - R. Diaz
$200 - S. Morrical
$100 - J. Nanneman
$100 - R. Helbeck
$100 - B. O'Connel
$100 - P. Elacqua
$100 - C. Bloechl
$100 - M. Kluetzman
$100 - M. Lambert
$100 - D. Keeling